Frequently Asked Questions
What makes The Institute for Creative Mindfulness' EMDR therapy training program different from other providers?
---
We are the only EMDRIA-approved training program that teaches EMDR therapy through the lens of mindfulness. The mindful elements of EMDR therapy were more implicit than explicit when Dr. Francine Shapiro, a student of mind-body medicine, first introduced the therapy. Our curriculum makes the mindful elements explicit. We are now able to train people from the ground up in how to implement mindfulness strategies within the framework of the basic, 8-phase standard protocol. We have found that this approach resonates for people with previous mindfulness training and helps those without previous mindfulness training to understand, to adapt, and to implement EMDR therapy effectively from day one.

We deliver the fundamentals of basic training which, for many in the past, has been a gateway to practicing with single-incident trauma clients. Our trainees find that they are more quickly able to apply EMDR therapy to clients with complex PTSD, dissociative issues, and other complicated diagnoses. They also develop the necessary strategies for addressing developmental trauma and healing attachment wounds within a mindful framework. All of our faculty members are mentored by our founder Dr. Jamie Marich, an individual in active, open recovery from a dissociative disorder, to normalize and clarify working with dissociation respectfully throughout the training and treatment process. You can listen to Dr. Jamie's interview about our training program here: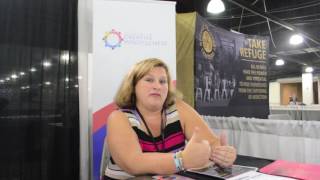 We recognize the fear that many new trainees have in learning and adapting to a new paradigm like EMDR therapy. Much like the client-centered approach to our therapeutic practices embraced by our faculty and other team members, our trainee-centered approach in consultation promotes a non-shaming, open, and inclusive platform for continued learning.
---
I am interested in EMDR therapy but I'm not sure it's for me. How can I learn more about it and see if your training style is for me?
---
Listen to this complimentary teleseminar recording on EMDR Therapy with Dr. Jamie hosted by our friends at The Breathe Network. The Breathe Network also conducted an interview with Dr. Jamie about EMDR which you can access by clicking HERE.
---
Am I eligible for your EMDR Training?
---
You can find all the eligibility requirement information for your profession on EMDRIA's website. This website also offers a clear, comprehensive guide.
---
Do you offer scholarships or payment plans for your training programs?
---
While I am not able to offer scholarship at this time, I am happy to work with you on a payment plan. Reach out to me directly to discuss: mara@touchstoneinstitute.org
---
Why do trainings have different prices? (Relevant only for in-person trainings pre COVID)
---
I offer two pricing options for the 6 days of training: 1. $1600. (Includes 20 continuing education units for psychologists, social workers and counselors.) This does not include the 10-consultation hours required for completion of the EMDR Therapy Training. 2. $2000. (Includes 20 continuing education units for psychologists, social workers and counselors, plus the 10-consultation hours required for completion of the EMDR Therapy Training. This remote consultation will be in small groups and have a perinatal/MIMH emphasis.
---
Will I be able to do EMDR therapy with clients after Part I of the training?
---
Yes, with certain clients. I will help you determine which clients will be the best fit for starting EMDR Therapy. It is a common misconception that you aren't able to use EMDR until the whole training is completed!
---
Is finishing EMDR therapy training the same as being certified?
---
No. You will receive a Certificate of Training after successful completion of Parts I & II and your required consultation. At that point, you may refer to yourself as "fully trained in EMDR Therapy." If you complete only Part I, you may cite that you have "partial training" or "some training" in EMDR Therapy. Many competent EMDR therapists practice EMDR Therapy with only the certificate of training. This is completely acceptable and generally ethical. In our view, the best ethical safeguard is to make sure that some of your continuing education for the rest of your career is directly connected to EMDR Therapy if you're going to continue to use it. After completion of our EMDR Therapy Training Program, you are eligible to begin the optional process for applying to be a Certified EMDR Therapist through the EMDR International Association. For more information on that process, click HERE.
---
What do you suggest that I do in preparation for the training?
---
If you are interested in getting some preliminary reading done before the training, we've prepared a guideline to the books we recommend as part of our training, including notes on when best to read each resource. There are several that are useful for you to read in preparation for the training and others that you will be able to best comprehend after the various phases of your training. To visit our recommended reading page, click HERE.
---
What is your refund policy?
---
Full refunds for training fees are only available for cancellations submitted in writing 45-days or more prior to the training. If you cancel up to 30 days before the training, you will be refunded half of your tuition OR you may transfer your registration to another ICM EMDR training. If you do not notify us before the 30 day period, we are unable to issue a refund, though we will work with you to find a future training that works for your schedule. We have a delicate ratio of trained and facilitators and can not accommodate late cancellations. Only medically documented reasons or family deaths are exceptions to this policy. No-shows are not eligible for a refund. In the case of inclement weather, should we cancel the training, your registration would simply be moved to our rescheduled date. If the rescheduled date isn't available for you we can offer you another date or entertain your request for a refund. If you terminate your training or need to leave it early for any reason, you are not eligible for a refund. Attendance at the entire training is required for our program to remain compliant with EMDRIA standards. Please see us with any questions on this policy or for questions about how you can make up missed segments of the training. All other situations will be handled on a case-by-case basis.
---
I took a Part I EMDR training with another provider. Can I finish Part II with your program?
---
We evaluate these situations on a case by case basis. Generally the answer is yes as long as you can provide verification of your Part I training with the other provider. We do ask you to complete all 10 of your consultation hours with us, including 4-6 of those hours before your Part II training as a refresher and so that you can get acquainted with our training program and style. mara@touchstoneinstitute.org
---
If I take Part I in your program can I finish Part II and consultation in another approved program?
---
We currently ask that attendees register for the training as a whole. If you were to take Part II with another instructor, this would be the decision of the other program in question. We cannot make any guarantees. For online trainings, attendees must attend both Parts I and II with the same training provider per EMDRIA.
---
Can I complete my supplementary consultation hours with any EMDRIA-approved consultant?
---
While you have the option to complete consultation hours with a practitioner other than me, please note that the Institute for Creative Mindfulness requires that you complete your supplementary consultation with one of our approved consultants.
---
Do I have to complete consultation between Part I & Part II or can it wait until both trainings are over?
---
We recommend that you take 4-6 hours of consultation (available in groups or individually) between your Parts I & II training to ensure getting the most out of the Part II. If for some reason you are not able to complete any consultation between Part I & Part II you are still allowed to take the Part II. Please note that there will be more catch-up work to be completed afterwards and you may not receive full benefit from the Part II training.
---
I am traveling from out of town to take the training. What airport do I fly into and where can I stay?
---
I now lead trainings all over the country so hotel and flight details will vary. If you are not familiar with using travel sites for booking, please contact my assistant for help in the process: chuck@touchstoneinstitute.org
---
Do you offer continuing education credits?
---
Foundational EMDR Therapy Training is approved for 20 continuing education credits per part. The EMDR Advanced practice workshop is approved for 18 CE credits. Please see the schedule and registration for which CE credits apply to your training. For more information on continuing education approvals, please click HERE.
---
How is EMDR therapy training for perinatal mental health specialists different from other EMDR therapy training?
---
I offer foundational EMDR therapy training for perinatal mental health therapists who want to train with their fellow specialists. We use the outstanding Institute for Creative Mindfulness curriculum that prepares trainees to treat all trauma, not only perinatal trauma. Learning with your fellow perinatal mental health specialists means that the questions, examples, and frame of reference emerge from a shared passion and focus on improving the care given to women, babies, and families across the perinatal period. As the trainer, my observation is that members of these groups connect with one another, allowing for deeper learning and fostering solid community building. For more on how I came to develop this program, watch this video: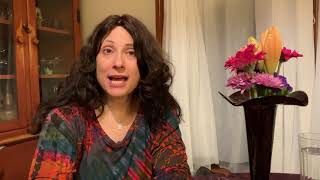 .
---
What if I need to miss part of the training?
---
Attendance at the entire training is required for our program to remain compliant with EMDRIA standards. The EMDR therapy training days are long and can be intense. We know that setting aside three-full days for training (twice) with small (or medium-sized) children and/or a full client schedule can be a challenge. That said, your presence for the entirety of the training hours is essential both to meet EMDRIA standards and for the quality of your learning. Please prioritize yourself and your learning for these six days. Please see us with any questions on this policy or for questions about how you can make up truly unavoidably missed segments of the training. All other situations will be handled on a case-by-case basis.
---
I'm not a perinatal mental health specialist. Can I still attend your training?
---
Yes! Please do! Welcome! My intention in inviting perinatal and maternal-infant mental health specialists to EMDR training is to encourage those whose specialty area can leave them isolated in the trauma treatment world to come together to learn EMDR therapy. These groups are not monolithic. Most perinatal specialists who are drawn to this particular training see a variety of clients with a range of presenting issues, just as you do. The curriculum for training here is the same as for any clinically mixed EMDR therapy training and will prepare all trainees to see a wide range of client presentations. Examples and questions are likely to be more pregnancy, birth, and postpartum heavy than in other clinical training spaces. I find that trainees connect with one another around their shared passions, making the relationships that form in these cohorts a real benefit of these trainings. In my experience, non-perinatal specialists are embraced and welcomed and everybody is in the learning space together. Remember, you can choose to take the training and obtain your ten-hours of consultation with other ICM faculty. Faculty represent a wide variety of specialties including addictions, child and adolescent, couples, first responders and military, and cross cultures.
---
Is Part II of EMDR therapy training the same as your advanced workshop?
---
No. The foundational EMDR therapy training is comprised of two parts. Part II refers to the second three-day block of training that is required to complete the foundational training. The advanced EMDR workshop is a stand-alone three-day workshop that draws on foundational EMDR knowledge and delves deeper into both EMDR and perinatal mental health practice and their overlap.
---
---